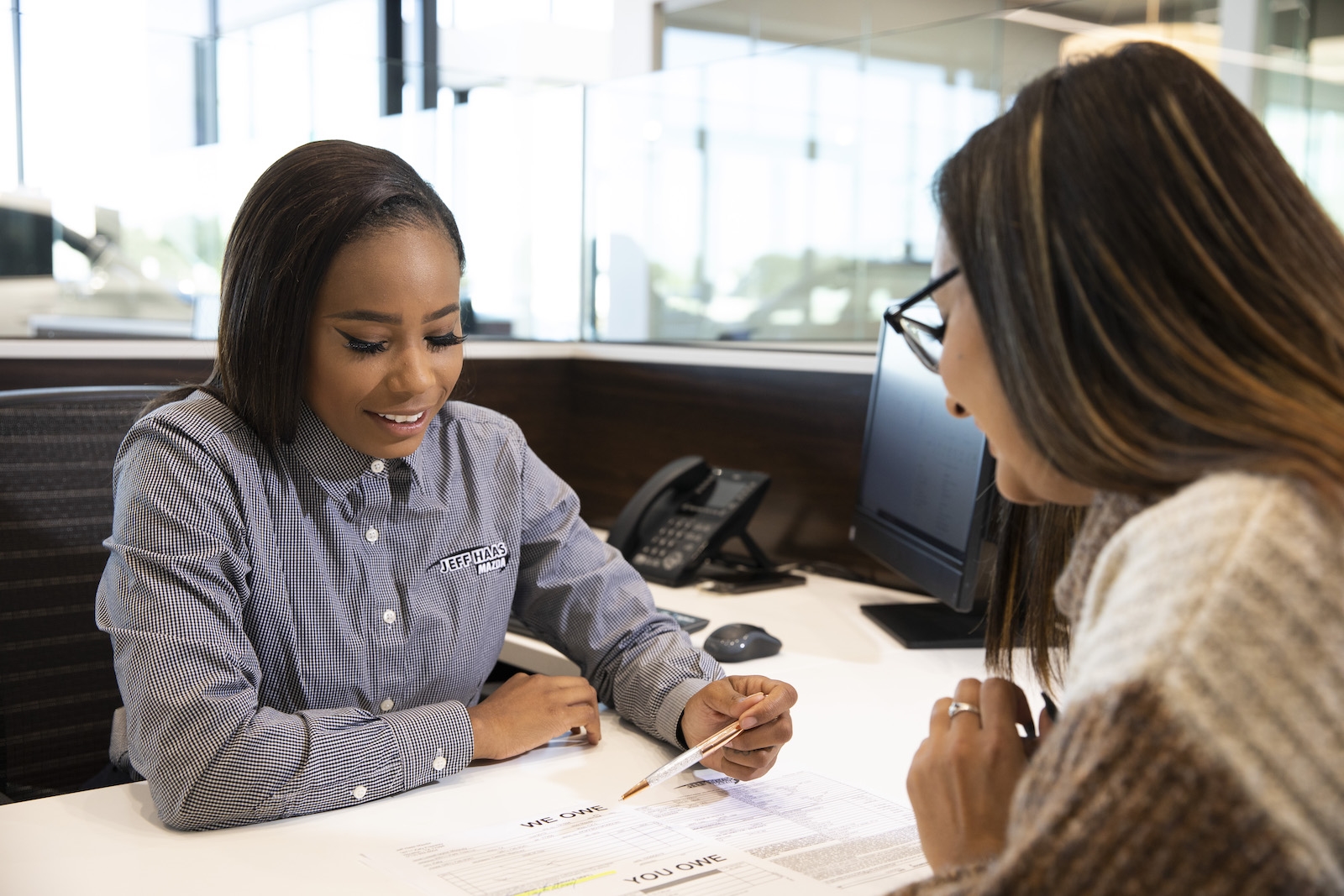 All good things come to an end, and the same is true of the Mazda you leased from us at Jeff Haas Mazda in Houston, TX. Luckily, with the end of your Mazda lease comes several options and opportunities for what comes next, which we'll explain to you below for drivers in Tomball, Sugar Land, and beyond.
TURNING IN YOUR LEASED MAZDA
The first option we'll explore is simply turning in your leased Mazda. Maybe there's been some wear and tear, or maybe you've been eyeing the latest yearly model upgrade, or maybe you just need a change. If you're like to explore this option, please try to contact us 60 days in advance of turning in your leased Mazda if possible.* Once you do this, we'll work with you to schedule an appointment for a complimentary pre-inspection.
This pre-inspection helps assess the condition of your vehicle before we complete the lease turn-in process, which helps you find out if there will be any lease-end charges.** The inspection is fairly fast, and you'll receive an online report you can access within 24 hours. Avoiding this inspection will lead to you not having the opportunity to make repairs yourself before your lease end, which will add the possibility of charges after you turn your Mazda in at our Houston dealership. You can learn more about this pre-inspection process and turning in your leased Mazda here.
PURCHASING YOUR MAZDA
If you'd like to purchase your Mazda, please and we'll let you know about your purchase options at the end of your lease. There are several plans for payoff and purchase that we can offer and are happy to discuss.***
EXTENDING YOUR MAZDA LEASE
As you enter the final 180 days of your Mazda's lease, please reach out and contact us. We'll be able to explain in detail your options for extending your lease as well as options that come with the end of the extension at a further date.
*If you decide to schedule a pre-inspection, it must be completed by the 15th day prior to your maturity date. Pre-inspections expire after 60 days. Please call us if you have an expired pre-inspection and we'll explain the next steps.
**You may have purchased an optional product(s) to cover costs associated with repairing the vehicle and to reduce or avoid end of term charges. If so, please carefully review the benefi­ts and exclusions of any optional products you purchased.
***Subject to eligibility; see your Lease Agreement for additional charges incurred if your vehicle is not returned by your maturity date