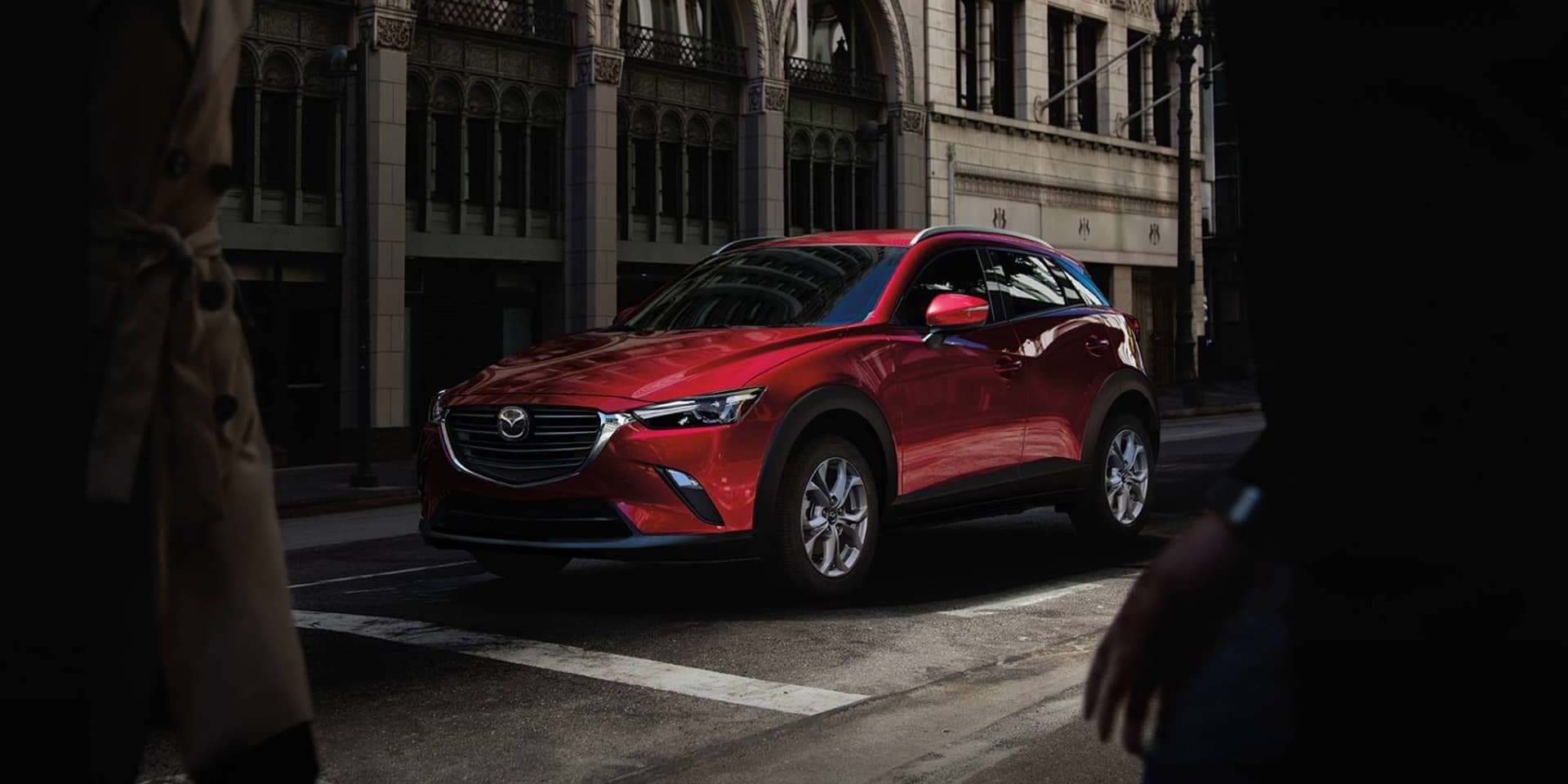 JEFF HAAS MAZDA ADVANTAGE PROGRAM
Wouldn't you like to get rewarded already? You work hard everyday to earn money, so why not get rewarded when you spend your hard earned savings? Jeff Haas Mazda wants to honor your dollars spent with their Advantage Rewards! Let's take a look at what this program can do for you:
Complimentary Benefits
With Jeff Haas Mazda Advantage Rewards, you can take advantage of complimentary benefits including lifetime and additional. You can receive lifetime benefits, such as free towing, pit stops, and more. Additional benefits include 10% off all parts and accessories purchases, free 4-wheel alignment (with tire purchase), and more! Don't miss out on these exclusive rewards; become part of the Jeff Haas Mazda Advantage Rewards team!
OUR JEFF HAAS MAZDA ADVANTAGE REWARDS* INCLUDE COMPLIMENTARY:
LIFETIME BENEFITS
Lifetime Engine Guarantee $4500 Value
Lifetime Free Local Towing $300 Value (to Jeff Haas Mazda)
Lifetime 42-Point Inspection $200 Value
Lifetime Car Washes $250 Value with service visit or maintenance repair
Lifetime Pit Stops $50 Value
ADDITIONAL BENEFITS
1st Oil Change Free $40 Value
Family Identity Theft Protection $140 Value (1 year)
$500 Owner Loyalty Discount $500 Value
10% Off All Parts Purchases at our Part Department $500 Value
We'll Double Mazda's Warranty on All Repairs Unlimited Value
EARN REWARDS
Customer Referral Purchase 5000 Points
Purchasing a Service Contract 5000 Points
Military Service 2500 Points
First Service Visit 250 Points
Your Birthday 250 Points
Liking Us On Facebook 250 Points
Earn 10 Points for Every Dollar Spent in Parts or Service 10 Points
ALL AT NO CHARGE TO YOU! VALUE OF OVER $6,720!
HOW IT WORKS
Jeff Haas Mazda Advantage Rewards lets you earn 10 points for every dollar spent on service and parts. So the more you spend with us, the more you reap the rewards! Save your points up and apply them towards your next vehicle purchase, or reduce your next service bill. See image below for full points system, or log-on to your vehicle website at jeffhaasrewards.com.
POINTS USED IN SERVICE
5,000 Points – $25 Off Service
10,000 Points – $50 Off Service
20,000 Points – $100 Off Service
25,000 Points – $125 Off Service
30,000 Points – $150 Off Service
35,000 Points – $175 Off Service
40,000 Points – $200 Off Service
45,000 Points – $225 Off Service
50,000 Points – $250 Off Service
(Maximum $250 reward per vehicle service)
POINTS USED IN SALES
5,000 Points – $50 Off Next Vehicle Purchase
10,000 Points – $100 Off Next Vehicle Purchase
20,000 Points – $200 Off Next Vehicle Purchase
25,000 Points – $250 Off Next Vehicle Purchase
30,000 Points – $300 Off Next Vehicle Purchase
35,000 Points – $350 Off Next Vehicle Purchase
40,000 Points – $400 Off Next Vehicle Purchase
45,000 Points – $450 Off Next Vehicle Purchase
50,000 Points – $500 Off Next Vehicle Purchase
(Maximum $500 reward per vehicle purchase)
Stop by Jeff Haas Mazda today to learn more about our Advantage Rewards, and experience our professional service first-hand! Check out the quality Mazda vehicles in stock to get an idea on what you would like to save up your rewards for!