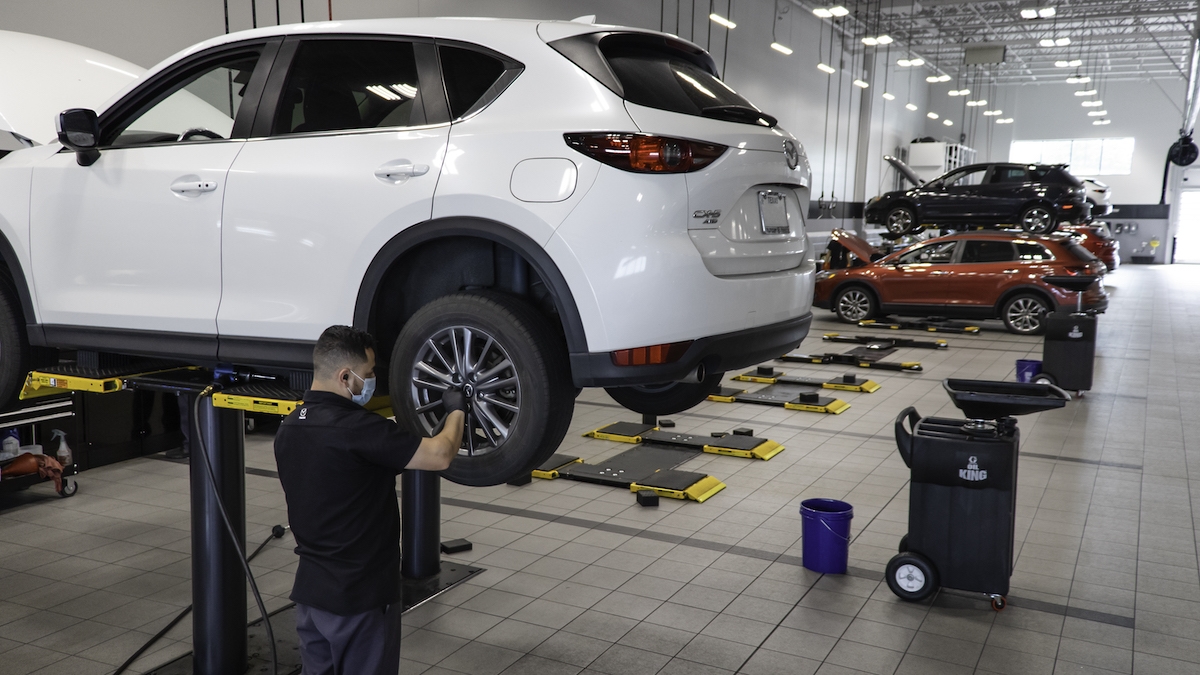 Routine tire maintenance is an important part of keeping your car healthy and on the road. Over time, your tires wear down and can lead to unsafe driving conditions, so it's important to not wait until your tires are flat or worn down before getting service. Check out Jeff Haas Mazda's tips for helping your tires last longer!
How To Check Your Tire Pressure
Making sure your tires are properly inflated is crucial for keeping them from wearing out. Depending on the weather, your car can lose up to 1 PSI of tire pressure each month. Checking your tire pressure monthly is a great way to ensure that your tires are at the proper inflation levels. You can use a tire pressure gauge to check your PSI and then fill them with air as needed.
How to Check Your Tire Tread
You can determine the wear and tear on your tire by taking a look at each tire's tread. Over time, the tread on your tires wear down and cause you to lose traction. Checking the tread depth is a great way to help maintain your tires and keep you safe in the long run. You should also get your tires rotated regularly so that they wear down evenly. Here's how you can check your tread depth:
Insert a penny between the tread of your tire with Lincoln's hair facing down
If you can see all of Lincoln's head, it's time to replace your tires.
Choosing the Right Tires
There are many factors to consider when purchasing new tires like seasonal weather and everyday driving conditions. You should also consult your Owner's Manual or the placard on the driver's side door jamb to figure out which size you need. Take a look at some of the options you have when choosing between your next set of tires:
All-season tires: these are common on mainstream cars and SUVs and are good for all-weather grip and long mileage.
Performance all-season tires: Common on newer cars with upgraded wheels. These have better cornering grip than all-season tires.
All-season and all-terrain truck tires: Come in large sizes and are made for towing capabilities of trucks and SUVs.
Winter/snow tires: These are identified by a mountain and snowflake symbol displayed on the sidewall of the tire. These are ideal for rain, snow, or mud.
Schedule Your Next Service at Jeff Haas Mazda
Ready to schedule a tire service for your Mazda? Our dedicated technicians here at Jeff Haas Mazda are ready to help! Give us a call at (713) 932-6004 or visit our Houston, TX dealership at 16711 Katy Freeway, Houston, TX 77094 today! We look forward to serving our neighbors in Sugarland, Katy, Jersey Village, and Cypress. You can also shop our new Mazda inventory or value your trade-in online now from the comfort of your home.