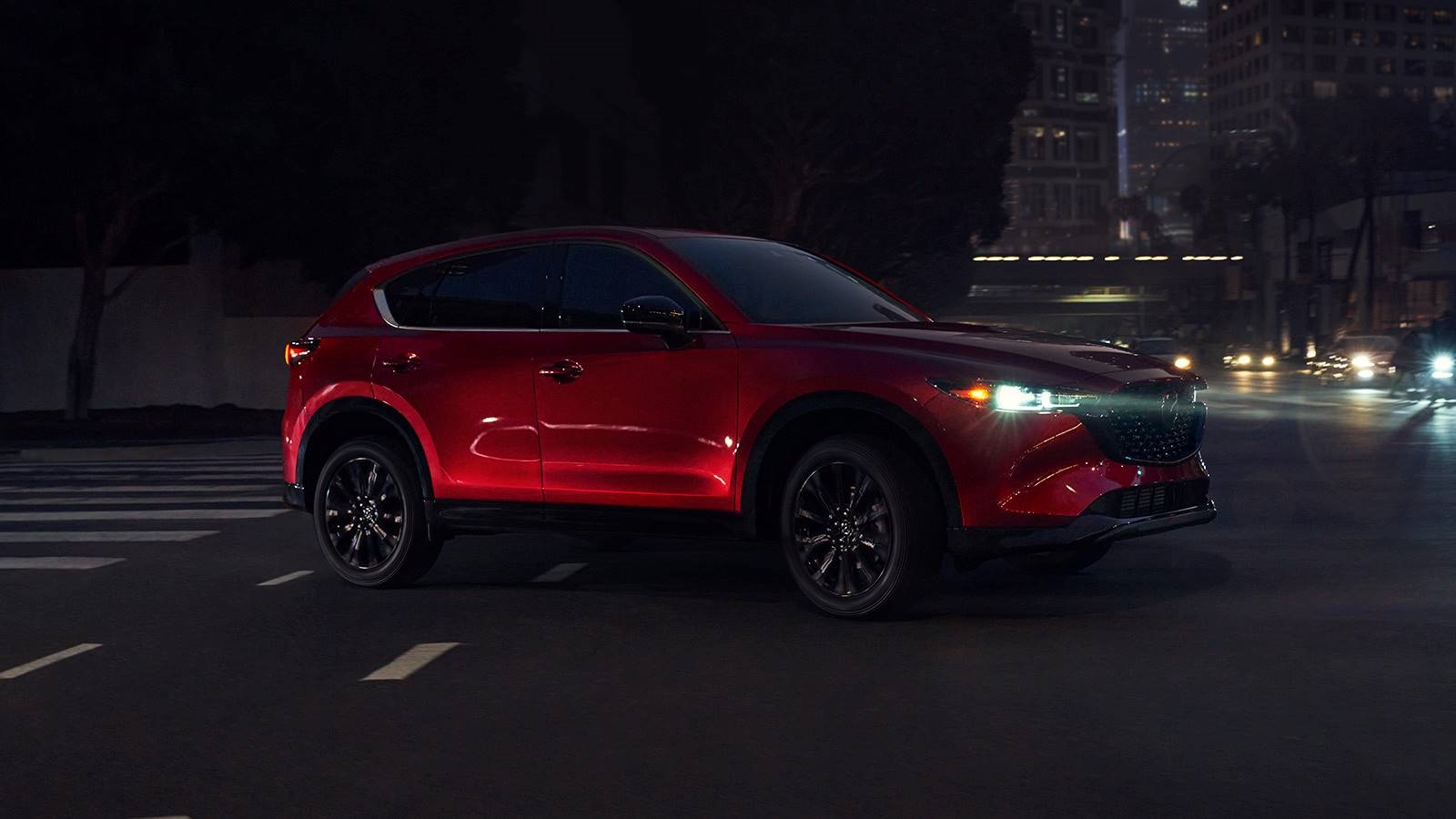 Searching for your next compact SUV? Jeff Haas Mazda wants to help you find exactly what you're looking for by breaking down the highlights and differences between the 2022 Mazda CX-5 and the 2022 Toyota RAV4. Both vehicles are popular options for Texas drivers who are looking for a ride to their next adventure. Don't settle for less than what you want when it comes to your next vehicle.
At First Glance
The subcompact SUV has been the choice vehicle for practical drivers for a while now. What sets the Mazda CX-5 apart from the Toyota RAV4 is that it's a more recent addition to the sub compact SUV body style. While the RAV4 is certainly dependable, the Mazda CX-5's unmatched style and sophistication is just a bonus to the rest of the outstanding features that come standard on this vehicle.
Fuel Efficiency and Performance
Both of these compact SUVs rank similarly when it comes to estimated MPG. The 2022 Mazda CX-5 offers an EPA-estimated 34 MPG in the city and 30 MPG on the highway while its Toyota competitor offers an EPA-estimated 27 MPG in the city and 35 MPG on the highway. With standard AWD and available Turbo, the 2022 Mazda CX-5 certainly packs a powerful performance that can't be beat.
Interior
Comfort and convenience make all the difference when it comes to those long drives. Both vehicles seat up to five and offer tons of space so you won't have to worry about leaving anything behind. At 39.6 inches, the 2022 Mazda CX-5 has more rear legroom than the RAV4. You can also look forward to all the available interior features on the 2022 Mazda CX-5 like heated front seats with 3 level adjustment and power sliding-glass moonroof that are sure to keep drivers extra comfortable during any drive.
Safety
You can count on safety being a top priority for both of these 2022 compact SUVs. While both vehicles are packed with tons of top-notch safety technology, the Mazda CX-5 offers standard Blind Spot Monitoring with Rear Cross Traffic Alert unlike the 2022 Toyota RAV4 which offers this feature as an available option package. Safety features that come standard on the CX-5 like Smart Brake Support with Collision Warning and Rear View Monitor will give you peace of mind no matter where you're headed.
TEST DRIVE THE 2022 MAZDA CX-5 AT THE LOCAL DEALERSHIP NEAR YOU IN HOUSTON, TX!
It's time to schedule a test drive with the new 2022 Mazda CX-5! Stop by Jeff Haas Mazda at 16711 Katy Fwy, Houston, TX 77094 or give us a call at 832-460-4328 for more information from our courteous sales team. We look forward to helping our neighbors in Houston, Sugarland, Katy, Jersey Village, and Cypress find the perfect new Mazda.
Disclaimers:
EPA-estimated mileage. Actual results will vary.
Always check your mirrors. Be aware of the traffic around you. There are limitations to the range and detection of the system. Please see your Owner's Manual for further details.
Smart Brake Support with Collision Warning operates under certain conditions above 10 mph. It is not a substitute for safe and attentive driving and is only designed to reduce damage in the event of a collision. There are limitations to the range and detection of the system. Please see your Owner's Manual for details.
Rear View Monitor does not provide a comprehensive view of the entire rear area of this vehicle. Always check your surroundings.